Supporting wind power projects in Thailand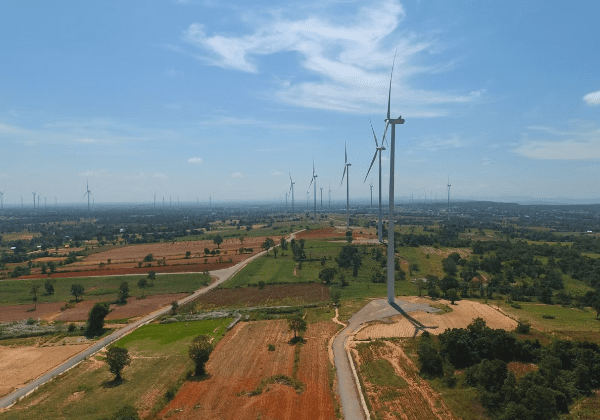 Through our ongoing partnership with Ecologi, we're excited to be part of a significant green power project, paving the way towards a sustainable future for Thailand and the globe.
Nestled in Southeast Asia, Thailand is a land filled with natural beauty, diverse culture, and delectable cuisine. It's a tourist hotspot, yet 93% of its energy is still derived from fossil fuels. This reliance on non-renewable energy sources puts the country's remarkable natural ecosystems at risk and contributes to climate change, a global issue we're all grappling with.
But there's hope! We're supporting a wind power project based in Nakhonratchasima Province, northeast of Bangkok. This greenfield initiative boasts 30 Wind Turbine Generators, each with a capacity of 3 MW, which together create 90 MW of clean, renewable energy. What's more, the project will prevent a staggering 131,883 tons of CO2 from polluting our atmosphere each year of its operation – that's over 1.3 million tons in a decade!
The electricity produced from this project will feed into Thailand's national grid, displacing energy that would have otherwise been generated by burning fossil fuels.
Beyond helping to reduce Thailand's carbon footprint, this initiative is also creating employment opportunities and promoting sustainable development within the country. By boosting the green economy, we're contributing to cleaner air, job creation, and a future free of fossil fuels.
By supporting this project, we're making a difference in Thailand and demonstrating our commitment to the global fight against climate change. Join us in fostering a more sustainable future!