Hunter Stoves: A Permanent Fixture at the National Self Build & Renovation Centre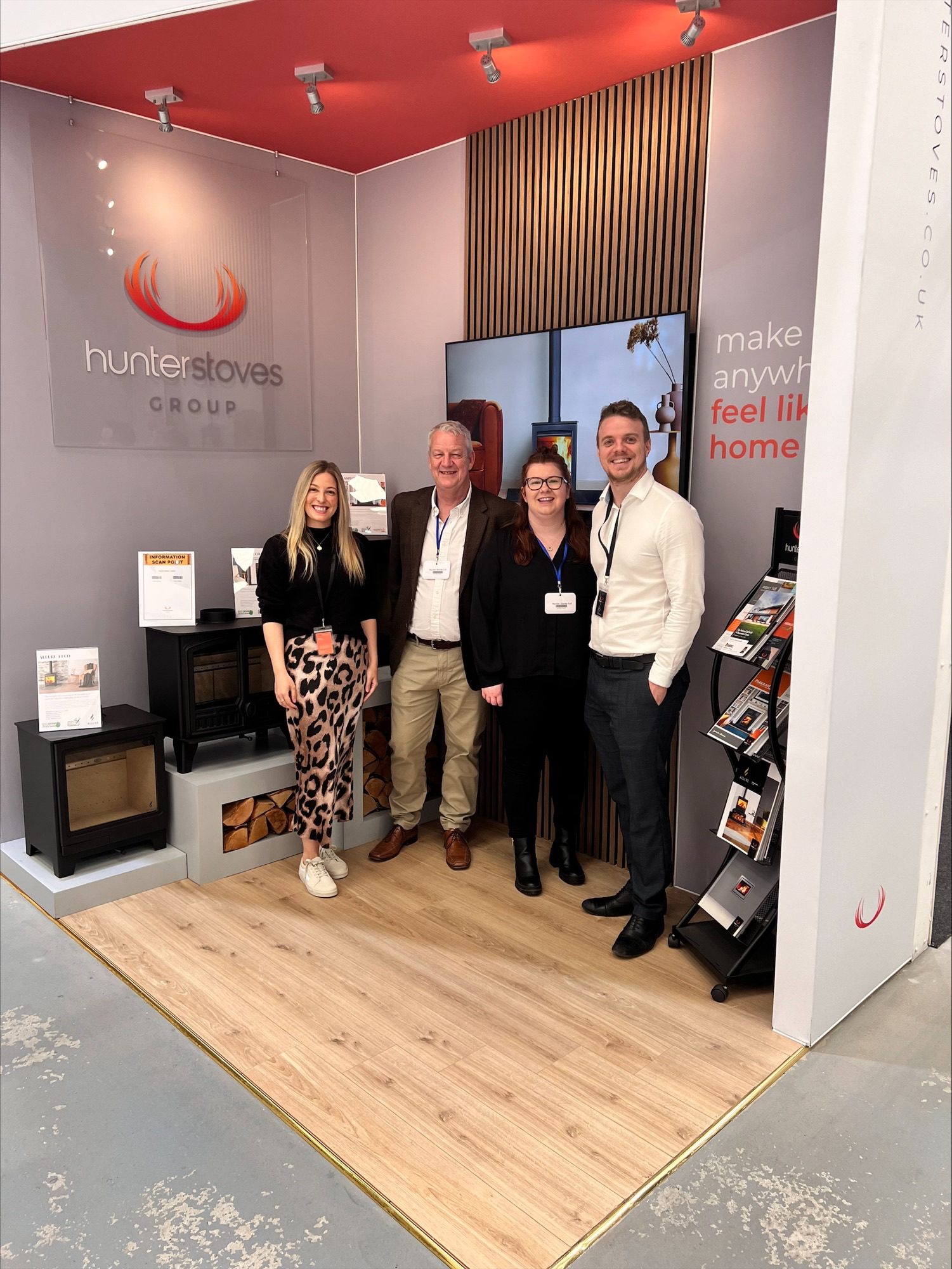 We're thrilled to announce that Hunter Stoves now has a permanent trade stand at the renowned National Self Build & Renovation Centre (NSBRC) in Swindon! Nestled among a vast array of innovative home solutions, we're standing proud on Stand 112, ready to guide you through our high-quality stove ranges.
For those who are new to the NSBRC, it's not just a centre, it's an experience. As the UK's only permanent exhibition centre designed specifically for self build, renovation, and home improvements, the NSBRC offers a treasure trove of ideas, expertise, and inspiration. Hosting over 200 exhibitors, the NSBRC is an unrivaled resource, conveniently open six days a week, all year round, making your dream project achievable any day you fancy!
Our stand showcases a selection of our finest stove models. We encourage visitors to view and experience the superior design and performance of our stoves firsthand. We understand that each home and each project is unique, and it's our mission to provide a heating solution that fits perfectly into your self-build or renovation plan.
Adding a new interactive element to our stand, we've included a digital visual presentation. This feature allows visitors to view our full range of stoves, offering a comprehensive look at the variety of styles and configurations we have on offer. It's the perfect way to envision how our stoves would complement your unique home aesthetic.
We kicked off our permanent spot at the NSBRC with a bang at the first of their three dedicated shows held annually. The May event was an excellent opportunity for us to meet with people embarking on their unique self-build and renovation journeys. Sharing our passion for quality stoves and hearing about their creative visions was a truly inspiring experience.
In addition to the fantastic visitors, we also had the pleasure of meeting other exhibitors, including our wonderful dealer Firepower. They, too, have a stand at the NSBRC, and it's been great getting to know them better and seeing their excellent products on display.
We're eager for the next show, and in the meantime, we'll be here at Stand 112, ready to bring the warmth of Hunter Stoves to your self-build or renovation project. If you're planning a visit, make sure to drop by our stand – we're always keen to meet new people and chat about your heating needs!